This studio is available within our Lyve design label. All homes can be configured to your own wishes and needs. It is possible to play with the layout, size and spaces.
The linear studio is conceived as a single storey micro-home of 26 m2, but can easily be extended or function as a row house due to its modular design. There is one bathroom and a unified flexible space that can accomodate the changing needs of its occupant(s).
Efficient use of space & materials with our Linear Studio spine-like layout
The linear studio is designed with all the necessary space for one to two person households. Its compact dimensions make it the ideal single-family dwelling. At the same time, the wall element design consists of repetitive modules (based on the maximum robot range) maximizing construction efficiency and minimizing cost.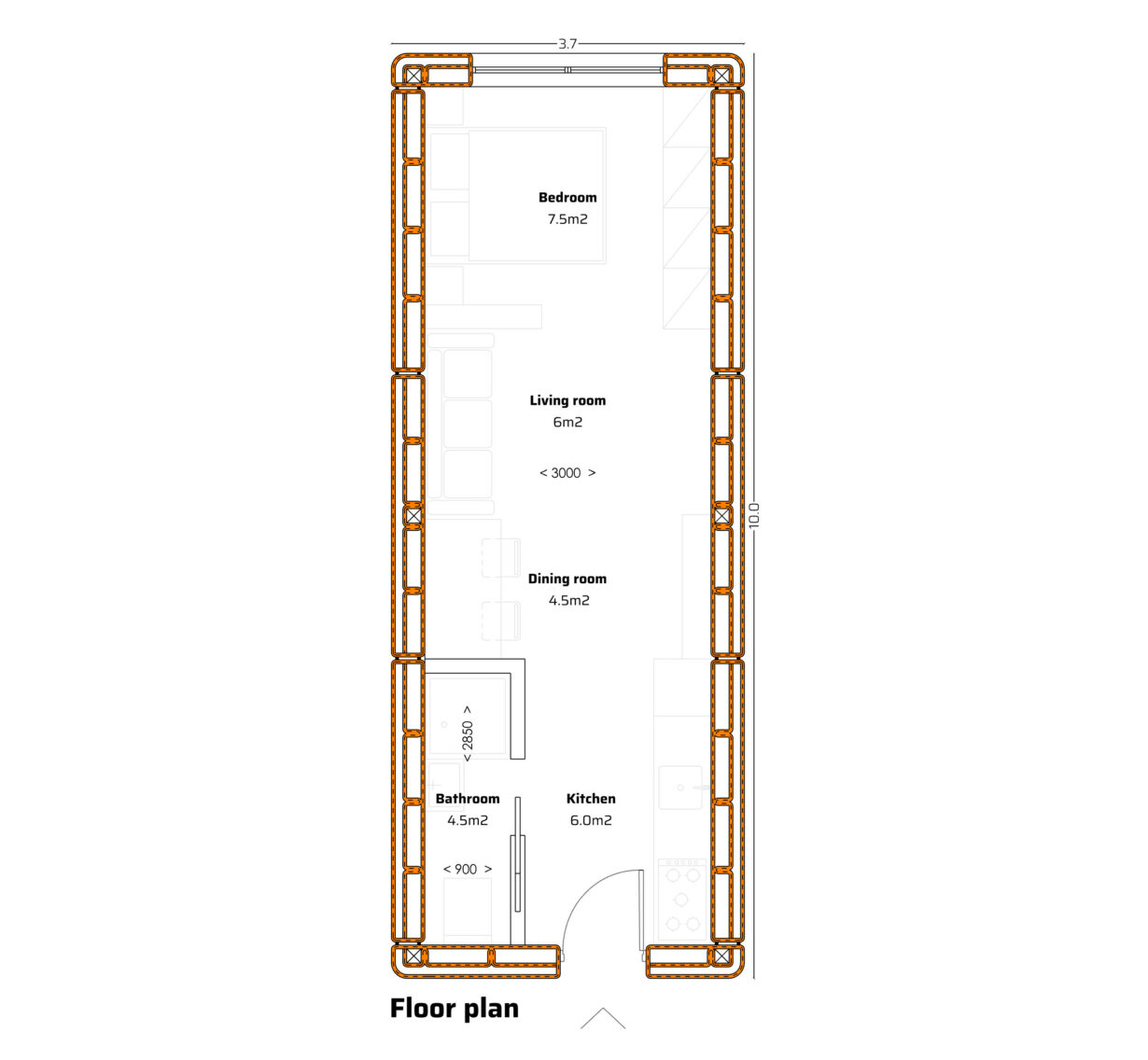 Configure your own Linear Studio
Rooms

1

Min. Area

26 m2

Printed elements

8

Est. cost

$ …