From the design to the execution and project management we stand for quality and professionality.
People all over the globe want to live their Lives! With the Lyve label we enable living and are focusing to provide livable spaces which people experience as comfortable, are spacious, sustainable and durable.
Owning your own home should be easy. With the variety of designs within the Lyve label, there is always a suitable home for you! The houses are carefully designed by our in-house architects. Do you prefer a bigger house or an extra bedroom? No problem, with our house types you can easily fill in your home to your own liking!
Time, Cost and Quality
We believe time is crucial – therefore we aim to build fast. As a result therefore costing is being reduced due efficiency and Overall Effectiveness. Based on comparisons in numerous countries with our partners we concluded together that a direct building cost reduction is achievable of 6%. In case overhead, site costing and other costing are included the reduction would increase to 15-20%.
The designs created by our team  under the Lyve label are on a preliminary level and would be easily tunable and align with the local context and construction regulations.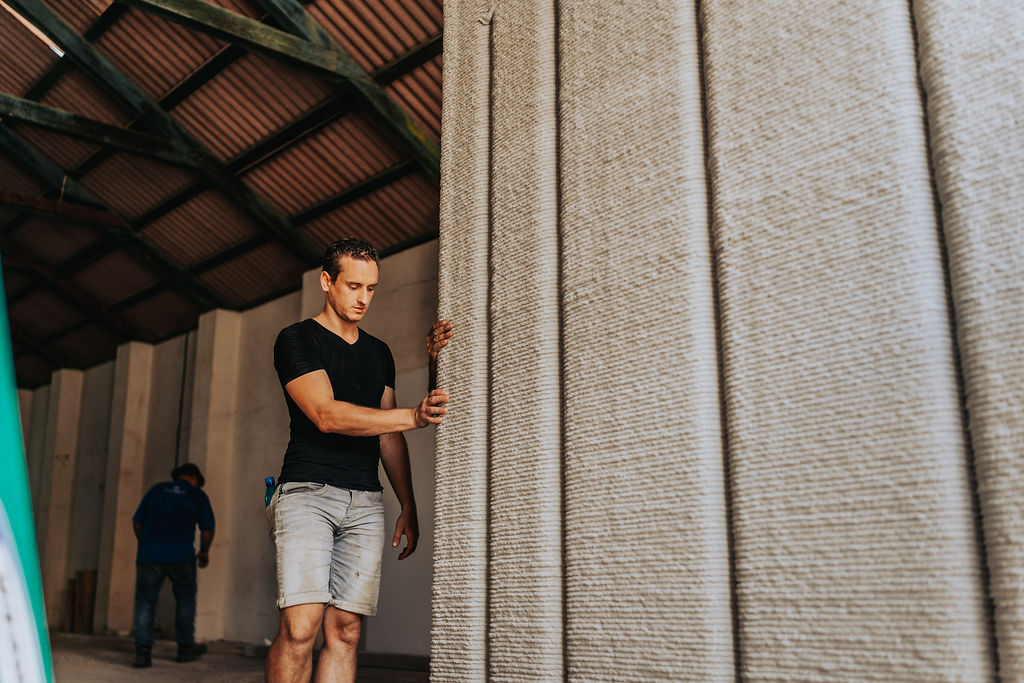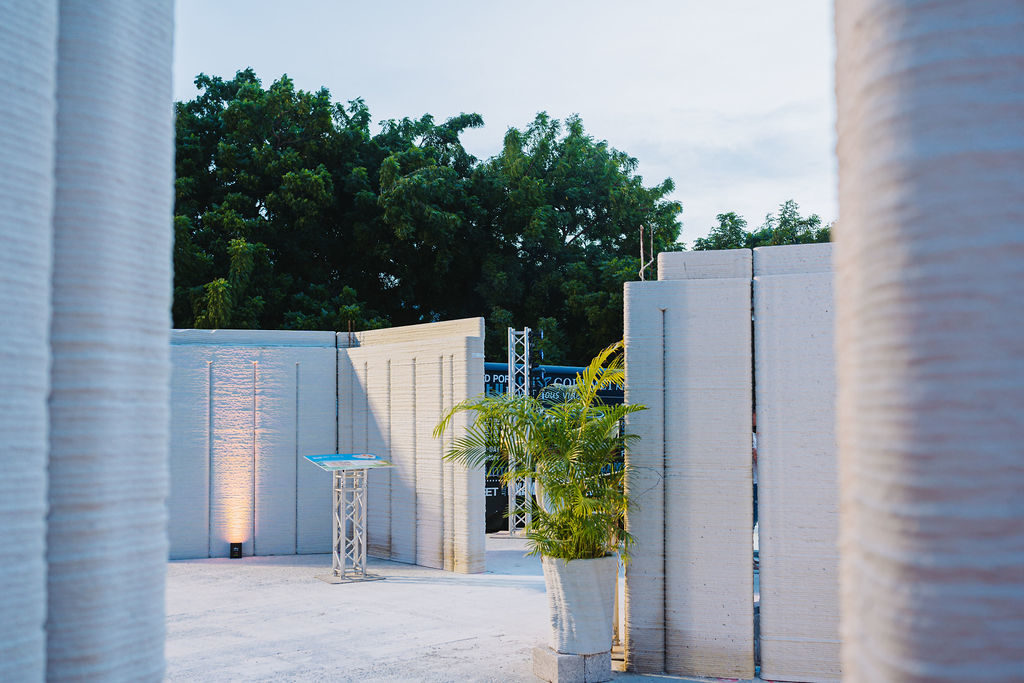 From dream home to reality
Take the first step easily from your chair. Choose the house that appeals to you most and which you prefer. From house type to finish and layout. What does your dream home look like? What is important to you? A life-proof home with large windows or would you prefer a more compact home? Have you made all the choices? We will then send you your dream home by e-mail. We will then contact the nearest print partner. If there is a print partner in your area, your dream home can be realized quickly.
Print your own affordable house
With the Lyve label, a team of in-house designers and architects has developed various designs that are easy to build using the various 3D concrete printers. These homes are made for easy customisation, so you can put together your dream home online. In this way, your dream home can go from dream to reality in just a few steps.  With our partners worldwide we try to realise your home as soon as possible.