Your own dream home
We learn by doing. Our partners' success is ours, and that is what drives us to do business every day. CyBe Construction is committed to making 3D concrete printing accessible to all clients in the industry. This simplifies complex processes and allows them to work together more efficiently.
By working with our partners, we can make your 3D printed dream home a reality. Choosing and putting together your home is easy, making your wishes central and every dream home unique. Base your design on one of the house types and let yourself be inspired by the atmospheric examples.
Compose your own dream home and choose the nearest print partner to realize your dream home. In just 5 simple steps you can bring your home to life.
Create your dream home
3D printing
Rapidity and flexibility are the keystones of our 3D Concrete Printing philosophy. Our technology has been developed for fast and flexible production of both pre-cast and on-site printed elements. Due to this philosophy, the size of a building is not the main factor – a larger object such as a building can be constructed very quickly by connecting the different elements without the need for a bigger printer. Multiple elements (walls, for example), can be printed in only one day because of rapid curing and its user friendliness.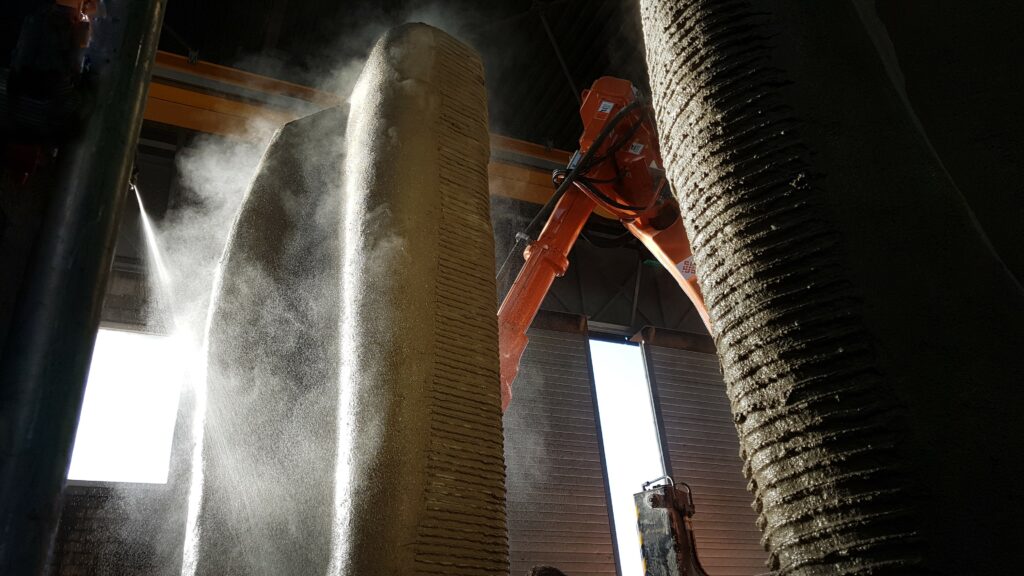 Lyve by CyBe
The current housing shortage is a global problem, but it can be solved with affordable housing. One service we offer using 3D concrete printing is the Lyve by CyBe homes. Several homes have been designed by our architects to be easily adapted and laid out according to your own wishes.
Create your dream home