This house is available within our Lyve design label. All homes can be configured to your own wishes and needs. It is possible to play with the layout, size and spaces.
The Leaf House is designed as a standard house of 80 m2, but can easily be extended. This house is life-proof and everything is on the ground floor. There are 2 bedrooms, kitchen, living room, bathroom and storage.
Optimal use of space with our leaf house layout
The Leaf house is designed with rounded lines and is suitable for every phase of life. That is why this house is also called a life-proof home. The house has a flexible layout and can easily be divided to suit everyone's wishes and needs. The house is fully equipped and has two bedrooms, living room, dining room, kitchen, storage room and bathroom.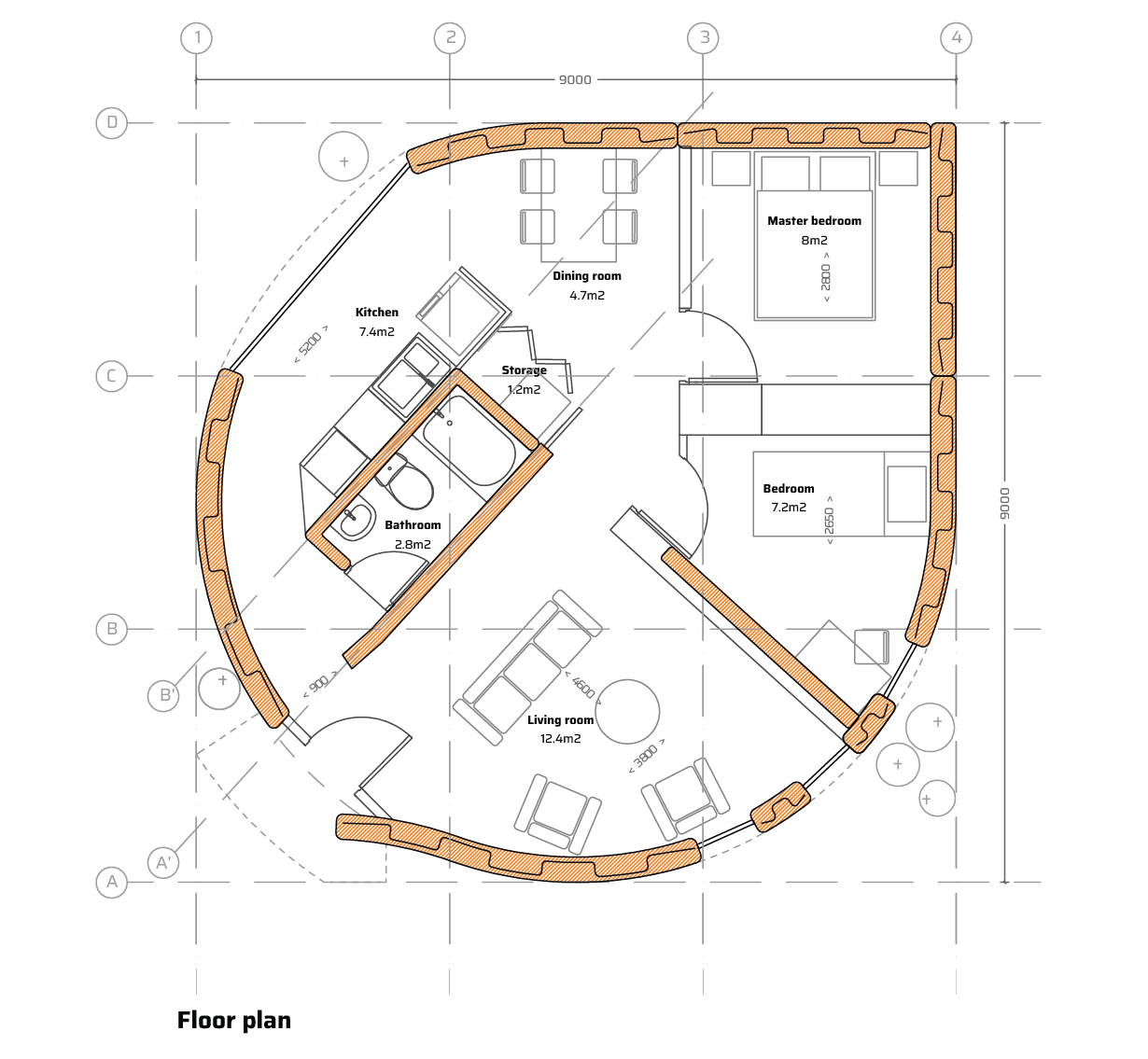 Configure your own leaf house
Rooms

7

Min. Area

80m2

Printed elements

11

Est. cost

$ …