This house is available within our Lyve design label. All homes can be configured to your own wishes and needs. It is possible to play with the layout, size and spaces.
The box house is designed as a standard house of 45 m2, but can easily be extended. This house is life-proof and everything is on the ground floor. There are 2 bedrooms, kitchen, living room, bathroom, and storage.
Optimal use of space with our box house layout
The box house is designed with all the space you need. Its compact dimensions with right-angled corners make it ideal for laying out the house, and it can even be extended to create a house with several floors. The spaces are easy to customize, making it easy to separate the bedrooms from the living space. As a result, the house meets all your wishes and needs.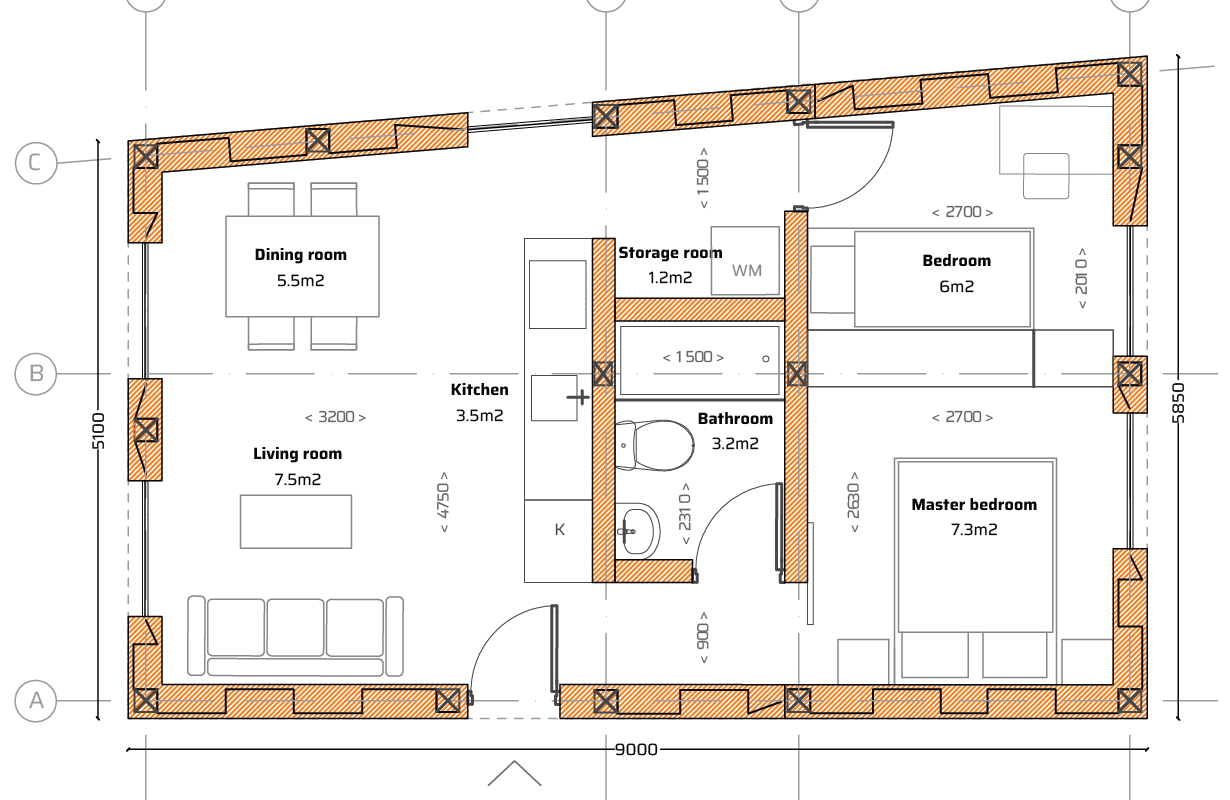 Configure your own box house
Rooms

7

Min. Area

45 m2

Printed elements

12

Est. cost

$ …